Mass conveyors consist of a stainless steel structure that houses the modular belt responsible for transporting bottles along the conveyor's length.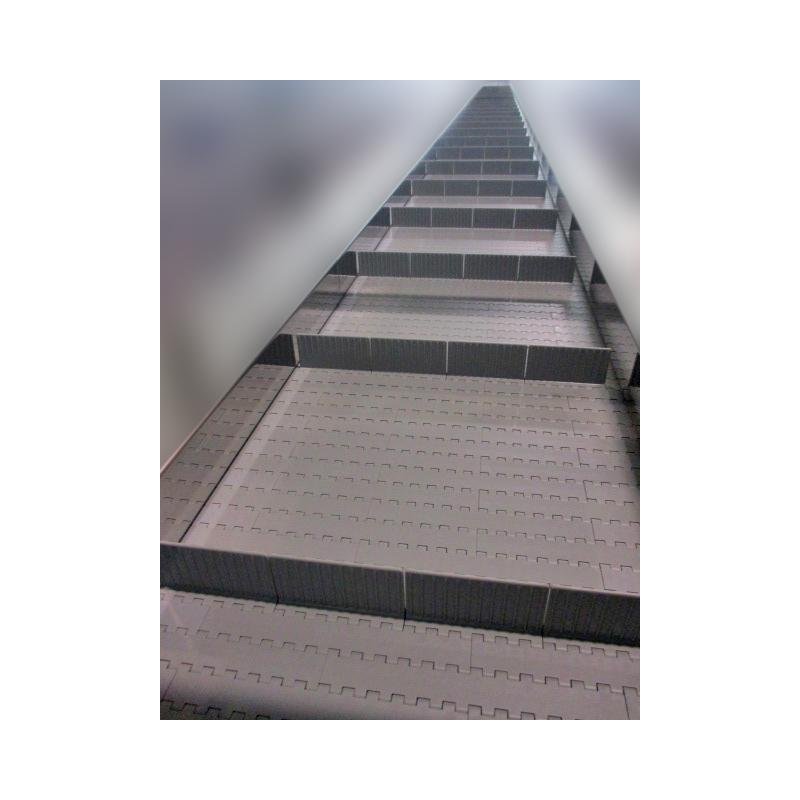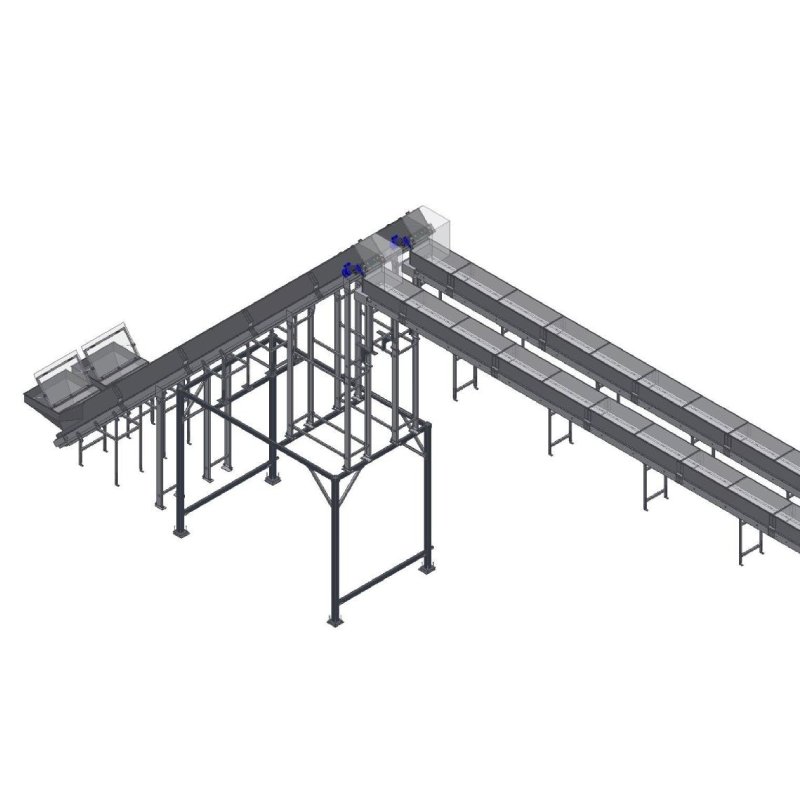 The modular belt comprises interconnected plastic modules that are linked using rods. Its robust design guarantees efficient transport and easy cleaning
The conveyors come with various sections, including straight sections and vertical elevations, and are supported by either floor-resting legs or ceiling-hung braces, depending on the warehouse structure.
Technical characteristics of POSIMAT mass conveyors include:
Chassis and sidepieces constructed from AISI-304 stainless steel.
Plastic modular belt chain utilized for transportation.
Support legs made from AISI-304 stainless steel and equipped with anti-vibration rubber bases.
Nord brand geared motor (non-standard).