The DEPEMAT depalletizer is a fully automated machine that moves plastic bottles from pallets to the POSIMAT unscrambler feeding system in a reliable and effortless manner. It can handle flat sheet pallets and trays with folded down edges.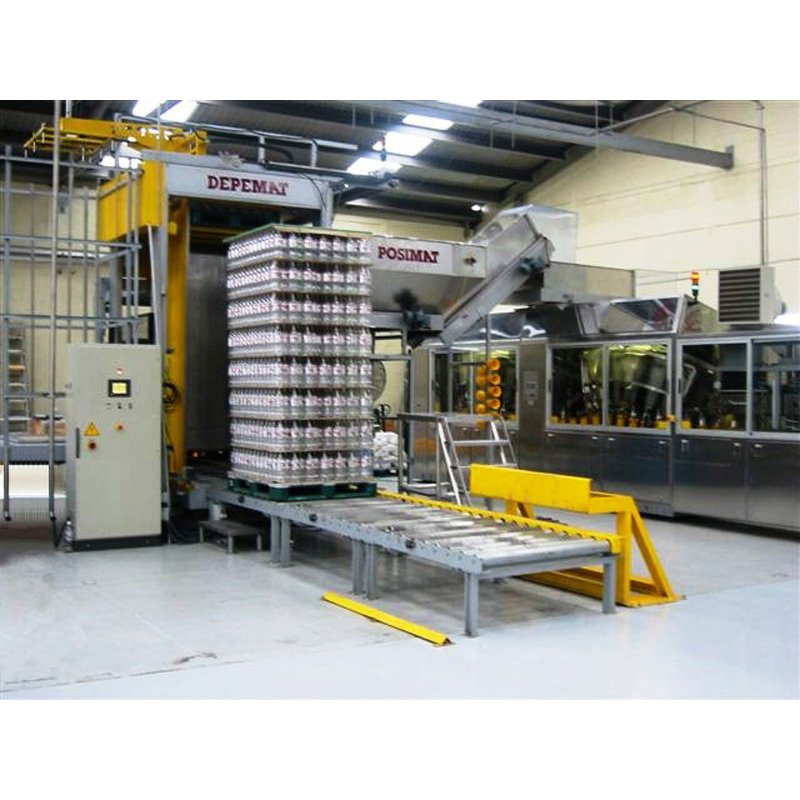 Our latest innovation is a new generation of robotic depalletizers that come with a modular concept and a robotic arm. These depalletizers are customized for each application, enabling higher performance and efficiency through robotic automation.
Our range of depalletizing solutions now includes both semi-automatic and fully automatic options, designed in a modular way to make upgrades easier. They can handle all types of containers, bottles, gallons, and presentations, and can work with separator trays that are flat or have edges folded up or down.